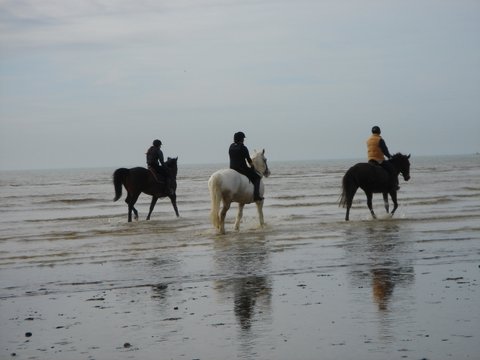 Events and Days out

We try to organise at least an annual trip to the beach at Camber Sands in the winter. It gives us all a good blow through and the horses LOVE IT!!
Our summer mini one day event was great fun for all. Followed up by a BBQ and and a special "awards" ceremony, it was a brilliant day.
We are so lucky to have Stilebridge Barn Dressage, Duckhurst Farm Showjumping Centre and Chequer Tree Showing venue on our doorstep and we regularly try to compete throughout the year locally with a hack to warm up and cool down, its great.