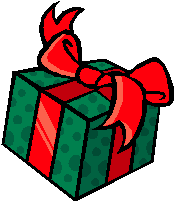 Do you need an unusual present for someone who has everything? Why not Sponsor a fruit tree? More...
Horlands Farm is a traditional mixed Kentish farm, which has been farmed by five generations of our family since 1866.
We grow and supply Apples, Pears, Apple Juice and farm fresh Beef and Lamb direct to the consumer.

At Horlands Farm the farming ethos has always been to produce good quality food for the consumer with careful husbandry, and to make best use of the farm by being sympathetic to the land, wildlife and the natural environment or what used to be known as good farming principles.
As part of an ongoing process of improvement Horlands Farm are proud members of three Farm Assurance Schemes which are aimed to give you the consumer confidence in a variety of produce. More...
With Global Warming becoming a bigger issue, more thought is now being given to the amount of miles food travels. Can it be right that produce such as Apples or Lamb are transported from half way around the world, when farmers in England can produce comparable (some would say better) apples or lamb on your door step?
By eating food when it is in season and supporting your local farmers you can go a great way to make the first steps towards helping with this problem.